Projects
The Penonome Project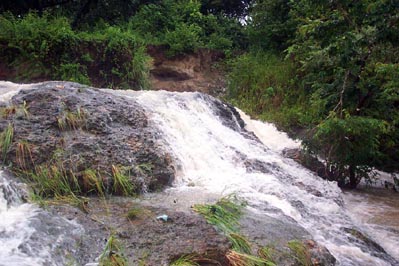 The Penonome Project, established in 2006, is located in the fertile La Pintada Valley, just two hours from Panama City. This beautiful property is a ten-minute drive from the rapidly growing town of Penonome, with easy access to beaches, golf, surfing, and fishing. The project is within a half hour of Rio Hato, the proposed site of Panama's newest international airport.
With paved road access and city water and power, this is an ideally located reforestation project with multiple benefits. In addition to qualifying for a Panamanian visa, investors can profit from both the increasing value of the teak and the appreciation of the property.
This project is approved by Ministerio de Ambiente, Panama´s environmental Ministry. The project is managed by Panama Forestry, a licensed and Ministerio de Ambiente-certified reforestation company. There is a master plan for the project, and the planting and management of the teak on each plot is overseen by a certified forestry engineer.
The property has a small river running through it, and most of the plots back to the river. The land along the river is being restored to its native jungle state to provide animal habitat and enhance the property diversity.